The Infant Section cares for students in:
Our Team: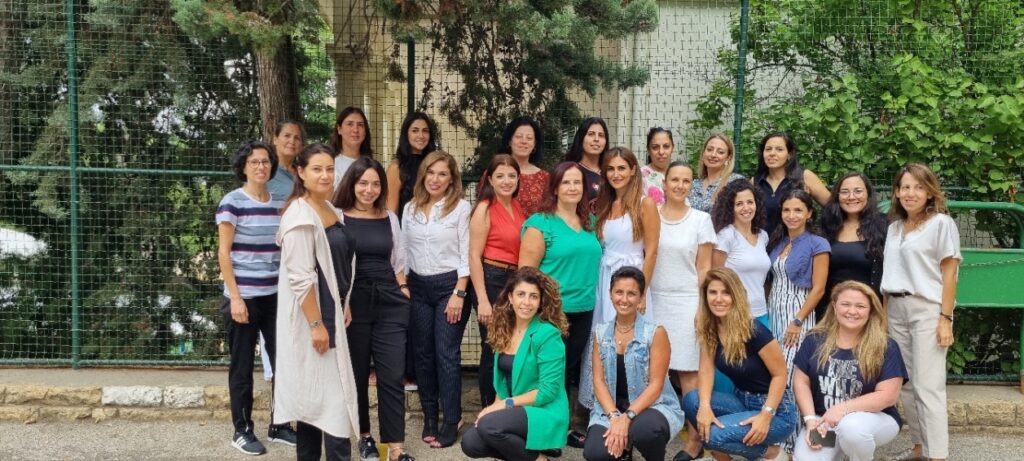 Our main focus at the Infant Section is to provide a positive learning environment that improves our students' learning abilities and lays down a strong foundation for holistic learning. A positive learning experience in early childhood education is the basis for building a positive attitude towards learning, developing life-long learners who contribute meaningfully to society, and encouraging higher levels of performance.
As the objective of a holistic education is to develop our students' wellbeing socially, emotionally, academically and intellectually, we use differentiated techniques to reach all students according to their different needs.
We are implementing the Cambridge Curriculum (KG3) and techniques through hands-on material and child-centered activities to help our students become active learners. This will engage our children in their learning by using strategies such as thinking, discussing, investigating, creating and reflecting and help them become life-long learners.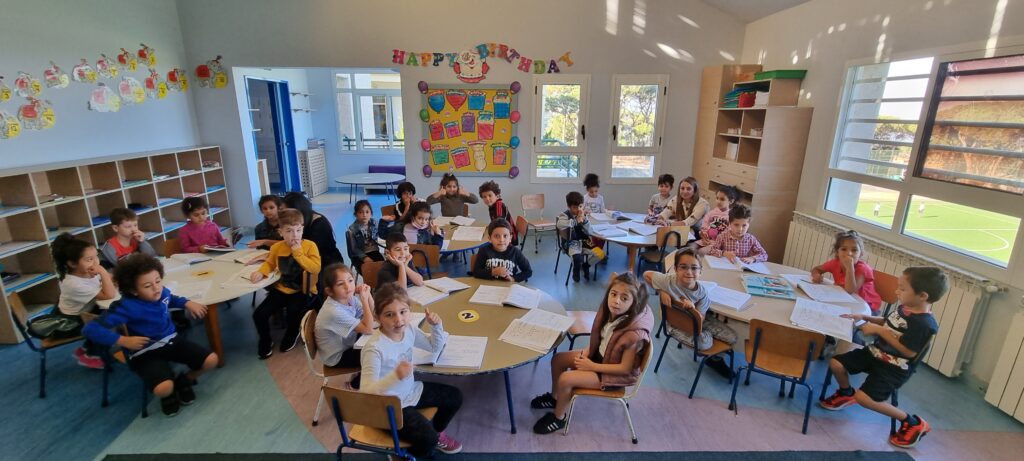 The PSHE (Personal, Social, Health and Emotional) programme is applied in all classes which provides our learners with the right skills that enable them to be healthy, happy, safe and ready for life. Moreover, our values (respect, responsibility, tolerance, individuality, peaceful resolution, giving, honesty, love and care) are thoroughly discussed and practiced in our assemblies and daily routine.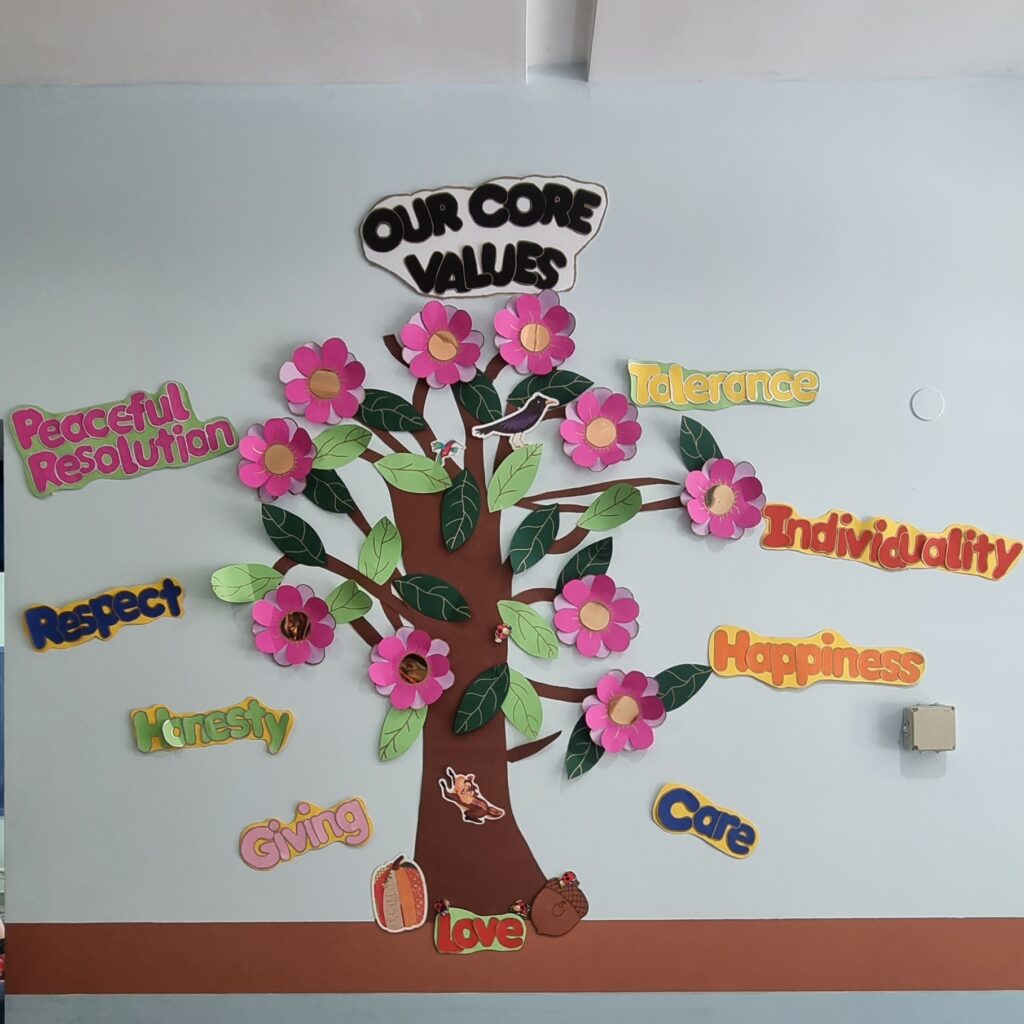 Our teaching/learning process centers around themes that connect through integrated learning all our content areas. Our themes and activities are carefully chosen and planned to encourage independence and self-confidence, and to make learning meaningful.
Learning takes place through engaging our students in hands-on activities where learning becomes real and meaningful either individually or in small groups. They explore maths concepts, investigate scientific activities and express themselves through art, music, movement, and language. A wide variety of manipulatives are used to help with the development of motor skills. In every class, we have a homeroom teacher and an assistant teacher who are always with the students. Arabic, French, and Music are taught by subject teachers.
A counsellor is available to help the students and support them socially and emotionally.
A learning support teacher is also present to help and assist students with their learning process.
Our students enjoy visiting the Infant Section's library, reading and discussing books and acting out their favourite stories.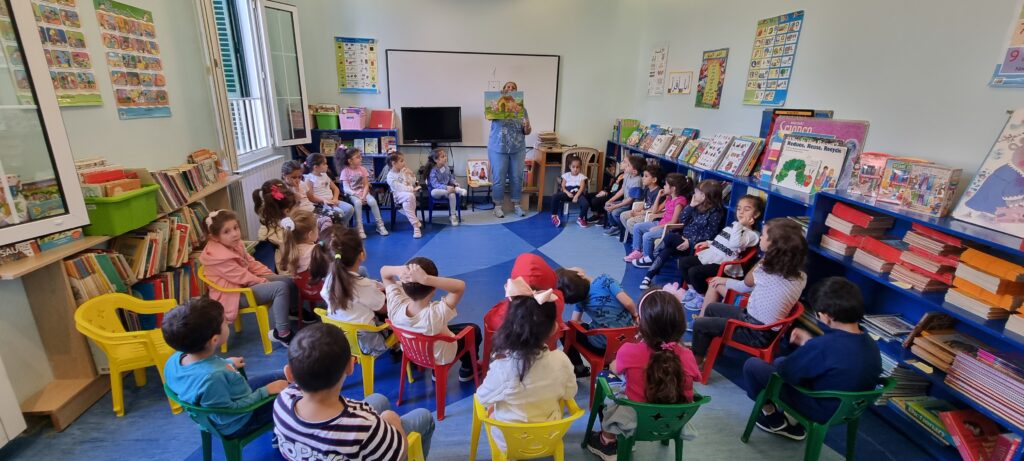 The school day begins with circle time, a time to share and discuss. This helps build confidence and encourages self-expression. A wrap-up session at the end of the day brings closure to the day's events and leaves the children calm and relaxed.
We provide optional breakfast and hot midday meal for students. The menus are chosen to be nutritious and are approved by the School Doctor to ensure a varied, healthy, and balanced daily nutrient intake. A well-balanced meal is a vital part of a child's day with a direct link to concentration and behaviour.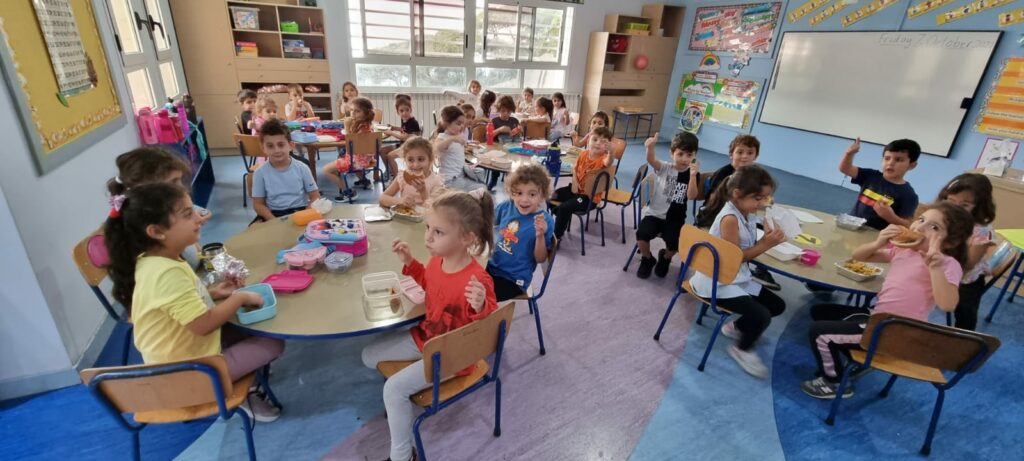 For more information, please contact Racha El Murr, Head of the Infant Section.