Donation Appeals
Brummana High School, the only Quaker school in Lebanon, is in substantial need of support during extremely challenging times in the country. The June World Bank report stated the country is "sinking," with the "economic and financial crisis likely to rank in the top 10, possibly top 3, most severe crises episodes globally since the mid-nineteenth century." BHS has been a beacon of hope for nearly 150 years and will be for another 150 thanks to our generous supporters. Donors are able to provide financial help in Lebanon by clicking here, or the UK and the US below. Please read on for current BHS Funds. 


UK Taxpayers
If you are a UK taxpayer, please click the blue link to support via our Quaker Trustees. Gift Aid is available (adding a further 25%).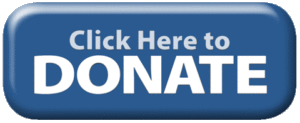 Bursaries
Lebanon and Lebanese families are going through some of the most severe times in the country's history. On top of the social, political and economic crises came Covid-19 which significantly exacerbated the pre-existing challenges. As if that wasn't enough, the event on August 4th, 2020 in the Beirut port area and its aftermath rocked the population to its core. The economic crisis has now left well over 50% unemployed, seen the Lebanese Lira lose more than 90% of its value and near-hyper-inflation has pushed prices for regular goods and services out of reach of the majority. In September 2019, 33% of the local population were considered to be below the poverty line, eight months later in April 2020 that figure had already risen to 50% and now that figure is 70%. Many BHS families have been affected and now require support to meet the educational needs of their children. By supporting the Bursary Fund, you will directly ensure BHS students can continue with their first class international Quaker education provided at the school, making sure no student is left behind due to the crises. 
CLICK HERE TO SUPPORT THE BURSARY FUND

Teachers and Support Staff
This year the school is has opened a special fund to support our brilliantly committed teachers, administrators and other support staff during such exceptionally challenging times in Lebanon. The World Bank Lebanon Economic Monitor report in June states the country is in possibly the "Top 3" worst economic crises since the 1850s. An example of what this means practically is teachers having to queue three hours or more to refuel their cars just to be able to get to and from school. This is not forgetting no public transportation and the cost of fuel rapidly rising with subsidies being lifted. Shopping and providing for their families, with the devaluation of salaries and savings and 500%+ inflation, is unimaginably difficult during these times. Just being able to put food on the table is a relief, even more so with many being the only family left in employment. Support to this fund means teachers and support staff can at least feel some respite from all the hardships. 
CLICK HERE TO SUPPORT THE TEACHERS AND SUPPORT STAFF FUND

Capital Development
The school is currently facing one of the most extreme financial periods in hits near-150-year history. The economic crisis that has gripped the country, with the devaluation of the currency, rising unemployment and dramatically inflated prices for local and imported goods and services, means the school is struggling despite substantial cost savings and will once again operate with a substantial budget deficit. In order to continue to provide BHS students with the high quality, holistic education the school is renowned for, some capital development projects are deemed essential and support is required. This year the libraries refurbishment ($20,000) is the only major capital project the school is undertaking, with a second for solar photovoltaic panels currently being investigated. By supporting the Capital Fund this year, you will be ensuring school libraries in the Lower Primary, Upper Primary and Upper School are at the high standard one can expect from our first class Quaker school.
CLICK HERE TO OFFER A DONATION TO THE CAPITAL FUND

Unrestricted
Our Quaker school is going through unprecedented times and facing unprecedented challenges. By selecting this unrestricted donation option, you are committing your support to wherever the school is most in need and is best able to utilise it. This year, this may be to support bursaries, teachers and support staff and our libraries' capital development project and any emergency appeals. Following the school's allocation of an unrestricted donation, each donor receives an update on where their support was applied. This fund allows supporters to rest assured their donation is administered towards the most pressing school need at that specific time. 
CLICK HERE TO PROVIDE AN UNRESTRICTED DONATION