Legacy for the Libraries
Thursday, 23 December 2021
Share this article:
During the course of last week the school received the extraordinary news of a bequest from a Quaker in England, the late Mr. Roy Francis, who was a University Lecturer at Imperial College in London. Mr. Francis, through his brother Mr. Alexander Francis, a supporter of the school himself and a member of the new Friends of BHS group, has left a total of £15,000, about $20,000, to the school for the refurbishment of libraries, the one capital project the school indicated for this year and which of course due to the financial situation in the country could not afford. This legacy therefore comes as a very welcome and happy surprise for Christmas and the school hopes to go ahead with refurbishment in the new year, once all items and aspects of the project have been finalised.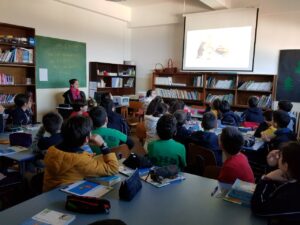 Last year Principal David Gray chaired a working party which came up with recommendations which would ensure that the libraries would be at the centre of our educational provision and these recommendations were duly approved but without, in the current conditions, of much hope that our wishes could be fulfilled in the foreseeable future. This legacy has therefore come as a kind of miracle. Our prayers are answered.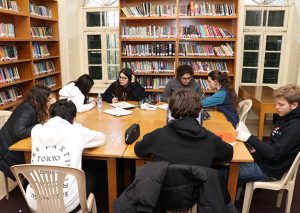 The legacy will cover, in the Upper School Library, the replacement of plastic chairs with wooden ones, the division of the library into two parts by means of a moveable glass partition which will allow greater flexibility of use, the provision of a librarian's desk for book issues and redecoration of the library. In the Lower School this bequest will be able to cover the provision of shelving, all kinds of basic library resources such as more age-appropriate books, soft furniture, a projector, display stands, improved lighting and redecoration. The school also hopes to move our Upper Primary Library into a more suitable space than where it is situated at the moment.
Overall, the libraries are very important spaces at Brummana High School and will in future now be more accessible, more attractive and more suitable for reading, research, literary and other educational activities than they are at the moment. The library in a school should be the beating heart of its academic and intellectual activity. By carrying out this project we have every chance of ensuring that that is the case, and BHS is indebted to the late Mr. Francis and his brother Alexander. 
BHS is currently compiling a list of capital projects for 2022, which will be in addition to financial aid for bursaries and the Teachers for Teachers (T4T) campaign which is going to go live in the United States of America in the Spring.