The school encourages participation in extra-curricular clubs and activities. To nurture their curiosity and develop their talents, students can establish and/or join a range of clubs, led by students and advised by staff. Several clubs have a community service component, where students are active in a socio-cultural context. In the Upper School, there is a regular weekly clubs activity built into the schedule. For complete details on the range of clubs in academic year 2019-20 please click here.
Students over the age of 7 years may join the Brummana One Scouts Group. The group participates in many school events and organises a great number of outdoor activities such as hiking, camping, rafting, and cave exploration.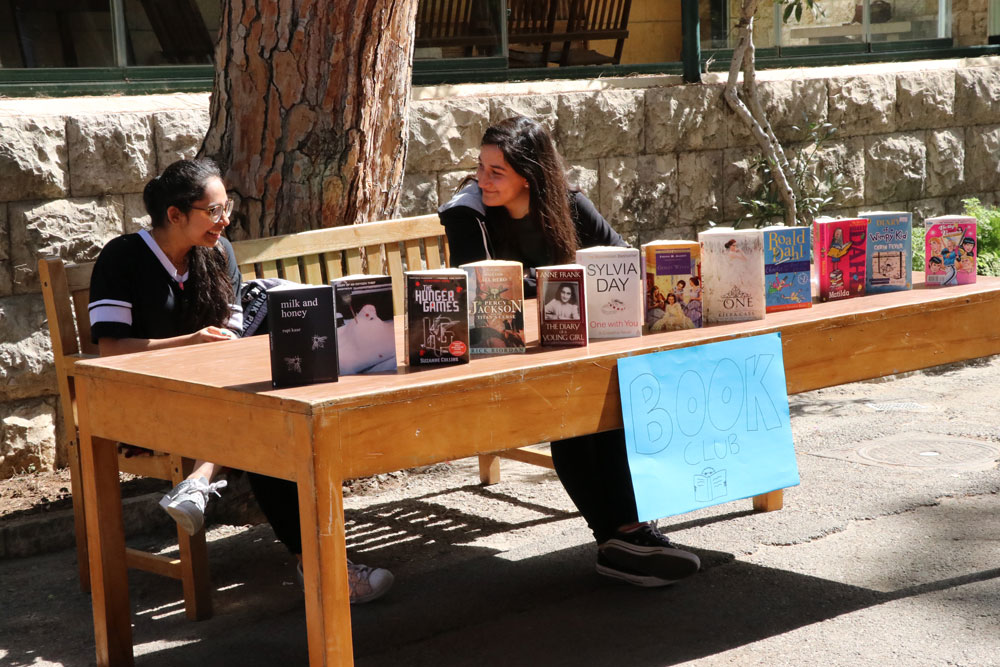 The Events Organisation Committee
The Events Organisation Committee is an active students' group, under the guidance of the Head of Secondary Section, which organises school socials, fundraising events for community causes and activities for special occasions such as Halloween, Christmas, Ramadan, St. Valentine's Day and Teacher's Day.
The Events Organisation Committee works in collaboration with the Community Service Programme.
Student Publications
Speakout is a monthly student newspaper in which students can speak their opinions freely. The publication nurtures creative writers and journalists.
May Festival
Each year, the Parent's Association organises an outdoor May Festival, in which students, parents and the whole community participate with music, dance, games and food. This festival is a high point of the year for students and staff, a fun day out for the entire family and a magnet for hundreds of visitors to the school.
During July and August, the school runs a popular 7-week summer day and boarding camp, managed by experienced staff assisted by older students, and offering swimming, basketball, art, excursions and a range of other activities to interest young people. There is also a 6-week educational programme, in a variety of academic subjects including SAT courses, taught by qualified and experienced teachers. The summer school caters for students who wish to reinforce their academic skills or are having difficulties in certain subjects. Arrangements can be made for certain subject-matter lessons with professional teachers.
For a detailed list of all the clubs offered by BHS, click here.