Brummana High School is an example of living and working together in harmony in a diverse society. Our students learn how to consider and respect values, ethics and religious and cultural differences.
At BHS we strive to educate the whole of the person. In addition to a well-constructed curriculum and a highly professional standard of teaching, we develop our students' talents. Arts and creativity are emphasised. Elective courses are offered to help students develop their abilities, and we believe in the need for extra-curricular activities which help our students express their own personalities and learn more about freedom and responsibility.
Our rich and diverse activities include, but are not limited to, sports, drama, music, and community service. In fact, it is the Secondary students, supervised by teachers and advisers, who lead the Student Council, Events Organisation Committee, Prom Committee, Yearbook Committee, theatrical productions, and over 30 clubs such as debate, journalism, environment and scrabble.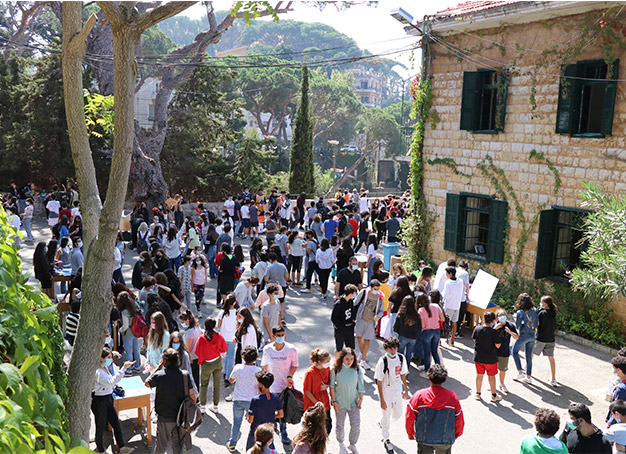 True to the Quaker tradition and the BHS motto "I Serve", BHS has always emphasised the great importance of service to the school, the surrounding community, and to society at large. Active community service is central to the school's educational philosophy. Students make valuable contributions to their community, even as they gain practical experience. These contributions are an important element in the development of good citizenship and civic responsibility.
All students must complete a total of 150 hours of community service in Grades 10-12 in order to meet graduation requirements.
In the Secondary section, the body of students, the finest teachers, and a hardworking administration team complement each other in a collegial spirit and truly endeavour to bring out the best in each individual.
For more information, please contact Aline Alam, Head of the Secondary Section.