Cycling for Brummana High School Bursary Fund
Friday, 2 October 2020
Share this article:
By Sarah Barrett who fundraised for BHS (Autumn 2020) via Quaker International Educational Trust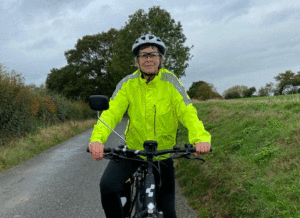 You may be wondering why an apparently random foreigner decided to support the education of children at Brummana High School! Well, in large part it's because of the 'roots' I mention on my Crowdfunder page. My great grandfather was among the earliest pupils at Brummana and later he lived and worked there alongside his brothers, Beshara and Spiridon: his name was Dr. Tanius Manasseh. Tanius did part of his medical training in England, where he met a young nurse called Hetty: love blossomed and they later married in the Friends Meeting House in Brummana and had two children, my grandfather George and my great aunt Dorothy. George was educated in England and chose to settle there, and Dorothy moved to London with Hetty after Tanius died in 1929, after a lifetime of service. I visited BHS for the first time in 2019 with my cousin, Tony Manasseh, and was hugely impressed. I was very moved too because I recognised the attitudes and values I've inherited have much in common with what BHS still passes on to it's students today; I think that is amazing!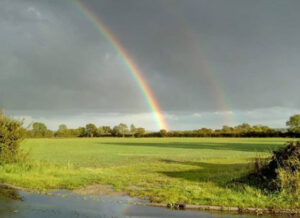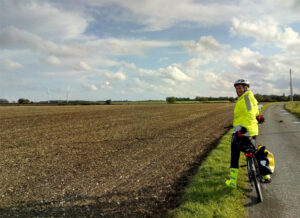 Brummana High School (BHS)

Originally funded by British Quakers about 150 years ago, BHS sits in the hills overlooking Beirut in Lebanon and is considered one of the best schools in the Middle East. It has about 1,250 mostly local students, from a whole range of backgrounds. Lebanon is a tiny and troubled country, divided by sectarian differences and regional conflict. BHS provides a haven of tolerance, continuity, stability and safety, when unity and leadership are needed more than ever
Crisis

Lebanon is in a state of collapse following the massive explosion in Beirut's port area on August 4th, which came on top of Covid19 and economic and political meltdown, following years of conflict in the region. Hundreds of thousands of people have lost their homes, their savings, their income and there is no safety net.
Need

There is little state education provision in Lebanon: 80% of children attend private schools and although fees at BHS are very modest, 50% of children there needed (and continue to need) financial help to stay in education. Education holds the key to hope for a better future for children caught up in problems not of their own making.
My Motivation
I have family roots at Brummana High School and I visited in 2019 as I said. I've known about it all my life, and used to work in education, so I was keen to see it for myself… as many of my friends will know, I have a critical eye when it comes to education, but honestly, I was blown away!
So, because kids in Lebanon need all the help and hope they can get and supporting the BHS Bursary Fund is a good, safe way to do that, over a few weeks in autumn 2020 I cycled 500 miles in the East, for the East.
By the way, you may like to know that ALL donations went direct to the BHS Bursary Fund, although donors could choose to contribute to Crowdfunder's costs if they wanted.
Thank you, Sarah  X
…
On behalf of the BHS community and all the children impacted by this great project we sincerely thank you very much Sarah – you and your supporters have changed lives forever!

Here are some of the places she visited: