Bedtime Stories, Sleepy Kittens and the Corporate Ladder
Wednesday, 21 April 2021
Share this article:
By Tara Ball
No matter how difficult and crazy our days, the Bedtime Story can be a glorious reminder of how lovely our children are.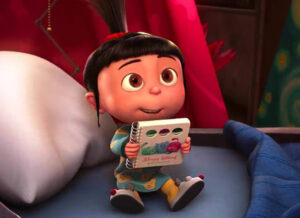 I watched the movie Despicable Me, recently. In one scene, Gru's characteristic grumpiness is momentarily disarmed by the children's need for that short moment of unfettered love and reassurance that a bedtime story provides.  
Children's need for tenderness and security before sleep is perfectly met by listening to the familiar voice of a loved adult.
In the movie Gru reads Sleepy kittens, a cute, slightly insipid rhyming book best suited to five-year-old Agnes. But, through listening to 'sleepy kittens' even eleven-year-old Margo gets what she needs – comfort, familiarity and relaxation. At this point, Margo's reading lexile score is irrelevant. She knows that listening calms her and helps her to find her sleepy place at the end of a stressful day.
What Margo doesn't know is that her sleeping brain will benefit hugely too; her creativity, imagination, empathy and problem-solving abilities are all enhanced by listening to bedtime stories, important skills for life as the New Yorker cartoon so humorously depicts.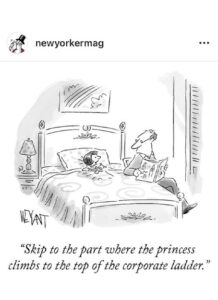 Grumpy Gru is incredulous at the sugary story of sleepy kittens. 'This is literature?!' He asks. He hates the book so much that he replaces it with One Big Unicorn later on in the movie – an equally sugary, but metaphorical story that professes his love for the children and, after which, they finally receive their long sought after, good night kisses.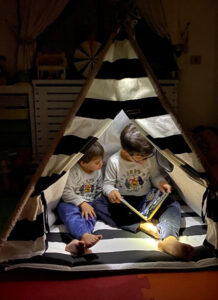 These bedtime story scenes are some of the tenderest parenting moments in any movie.
They remind us of the powerful bonding effect that sharing stories with our little ones has, that the act of storytelling is one of loving, and how much reading bedtime stories aloud nourishes our own hearts too.
Bedtime Story Club for Grade 1 returns on Monday 26th
Please check your grade 1 child's outlook email for invitations.
Monday 26th Mr David Gray
Tuesday 27th Ms Collette Chaccour
Wednesday 28th Ms Shatha Abu Khalil