BHS Old Photos
Tuesday, 22 March 2022
Share this article: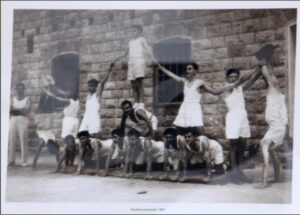 Can you recognise anyone in this photo? Human Pyramid, 1965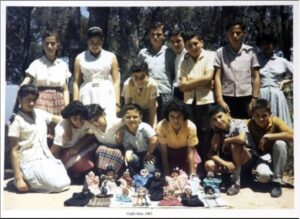 We are going back nearly 60 years with this one! Any comments on who might be in the photo? Crafts class, 1961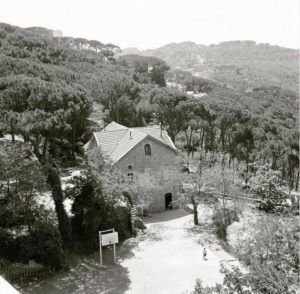 Enjoy this historical shot from the early 1950s of Clare House, where the BHS Sick Bay is still housed on the Ground Floor.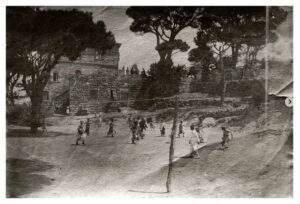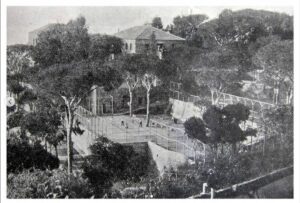 Can you tell where on campus each picture is and what has changed since then?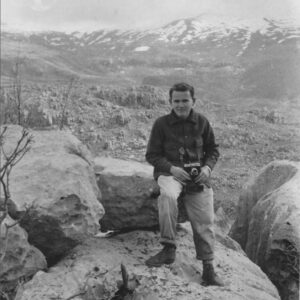 Here's Old Scholar Rurik Halaby, class of 1958, out on a hike with the Ramblers Club during BHS days.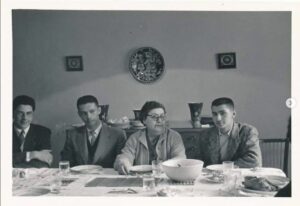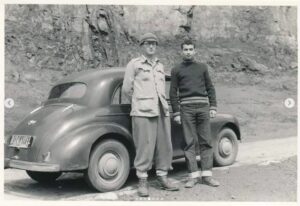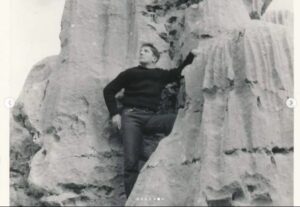 Old Scholar Rurik Halaby, Class of 1958, shared with us some old black and white photos of his time at BHS and of his classmates. By order of appearance, they are:
– Old Scholars from the class of 1958 Abdel Wahab Kayyali and Amer Rayyes with Mrs. Vera Halaby, mother of Rurik Halaby. Beirut in the mid 1950's
– Mr. Birkenshaw and the BHS Ramblers Club
– The Campbell children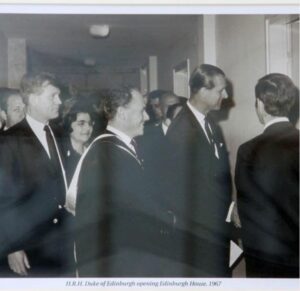 His Royal Highness Prince Philip the Duke of Edinburgh passed away today at the age of 99. May his soul Rest In Peace.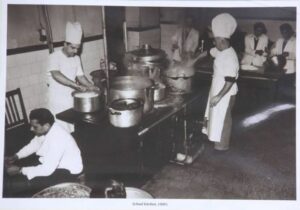 A photo of the BHS kitchen from the 1950s. Do you recognise anyone?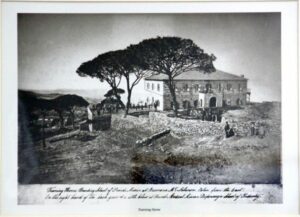 BHS History: Training Home (1880's). Can you recognize where this is on campus?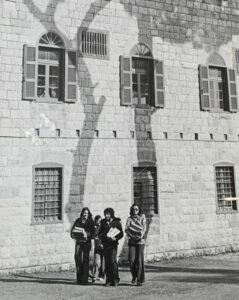 BHS students strolling in the 60s with Brummana pine shadows behind. Do you recognise any of them?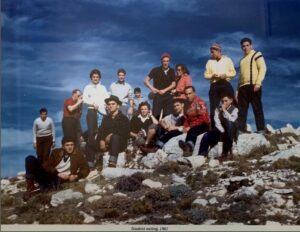 Student outing 1961 – any guesses where? Do you recognise anybody?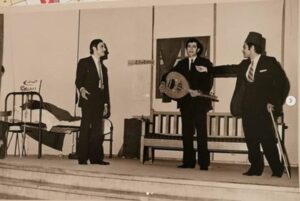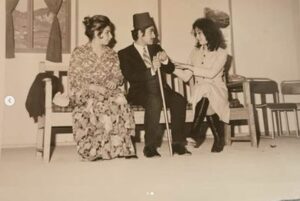 The BHS Drama Club in 1971 (in the pictures: Hasib Makarem, Edward Aoun, Liela Abi Lamaa, Elham Mukhaiber.) Photos courtesy of Hasib Makarem. We are receiving more and more photos from Old Scholars. Thank you!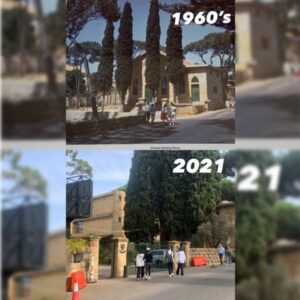 BHS Main Gate between the Past and the Present! Can you spot all the differences? 🧐
Thank you to our job shadow senior students in marketing for their support with this one.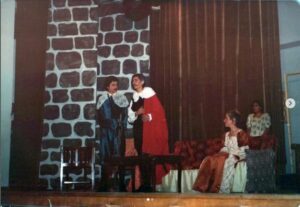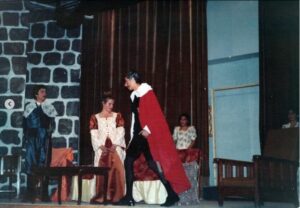 A throwback to the BHS Drama play "Count of Monte Cristo" – 1977/8
Photos courtesy of David Abi-Hanna (dressed in blue)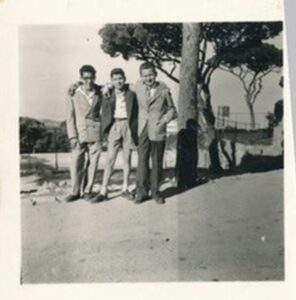 BHS in the mid 1950's: Sami Kozah, Amer Rayyes, and Rurik Halaby.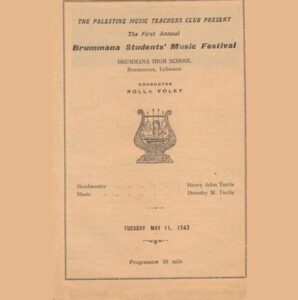 Courtesy of Elie El Haddad, a throwback to BHS during World War II.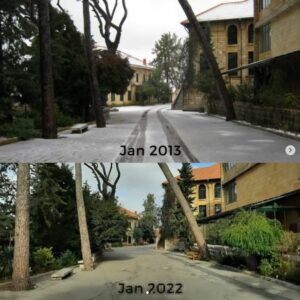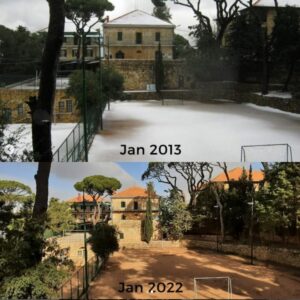 Our beautiful campus during the first week of 2013 vs the first week of 2022.

Library Building between the Past and the Present! Do you recognise anyone in the past photo?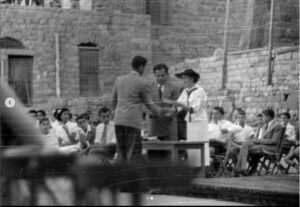 Check out these black and white photos of a grade 6 graduation from the 1950's. In the first photo Mr. Dobbing is seated second from the left, Mr. Cortas is fourth, and Mrs. Cortas is sixth. Feel free to share on any more details if you can!
Photo courtesy of Rurik Halaby '58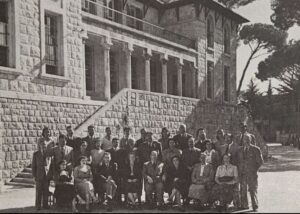 Check out this black and white gem of Sami Salibi, Old Scholar and former music teacher as well as father to Sarmad and grandfather of Leil (Gr 7), back row furthest to the right. This photo appears in the book Quaker Service in the Middle East: With a History of Brummana High School, 1876-1975, by Henry John Turtle, Former BHS Principal. Great to have Leil with us now, three generations of the Salibi family!
Photo courtesy of Sarmad Salibi '80.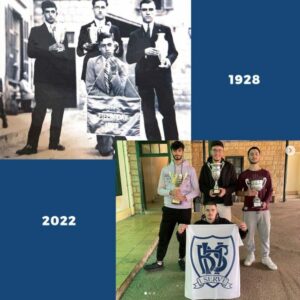 Sport games and trophies between the past (1928) and the present (2022)! Our senior students are recreating photos from the archives. Can anyone tell us who the 1928 boys are?