Blog Article: How To Live Sustainably In Quarantine
Friday, 10 July 2020
Share this article:
By: Anna Y. IB2
1. Do Some Late Spring Cleaning?
Staying inside is a great opportunity to declutter your home or wardrobe. While doing so, organise the unwanted items into sections for either: repurposing, recycling, and donating/selling and get creative with what you have!
2. Start Recycling!

Use separate bins with labels for different materials. There are great online resources for learning to recycle that can help turn your home atmosphere into a more sustainable/ eco-friendly one. Here is an article on 10 do's and don'ts to keep in mind while recycling: https://ecowarriorprincess.net/2019/10/recycling-tips-dos-and-donts/
3. Use Re-usable Masks While Out of The House.
When you're out on a grocery run, having reusable masks is a good alternative to disposable ones as it reduces waste and saves the medical masks for those on the front lines.
4. Set A Timer for Your Air Conditioner.
As summer approaches and days start to get hotter, limiting the usage of air conditioners is a great way to conserve energy. Be sure to set the timer so the AC will turn off while you are asleep. You can also alternate to the fan mode once the optimal room temperature has been reached to save electricity.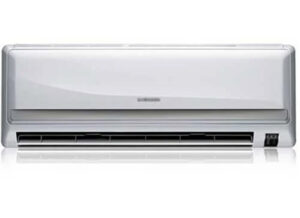 5. Say No to Napkins and Cutlery.
When ordering food by delivery, make sure to tell the restaurant to not include the disposable utensils and napkins. Though it may be a small gesture, using what you have at home can make a big difference in reducing plastic usage and overall waste long term.
6. Prepare A Meal Plan Before Buying Groceries.
While grocery shopping, you can go into the store knowing exactly what you need and therefore avoid buying unnecessary products. This will also help reduce the number of trips you take to the market.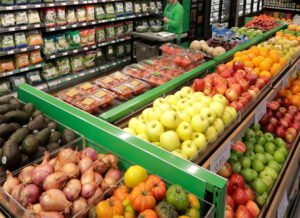 7. Support Small Businesses.
In this critical time, it is important to buy products that will support local farmers/ store owners whether it be in food or clothes. It is also a great way to be healthier, and source local and sustainable products rather than those with excessive packaging.
8. Take Up Gardening!
Grow some vegetables on your windowsill or your garden (if you have one), this is a great way to reduce your carbon footprint and ensure good produce for a reduced price.
9. DIY Non-Toxic Products.
Quarantine can be a great time start making your own sustainable products that include all-natural ingredients. These products can range from deodorant, non-toxic cleaning supplies, or soap. Not only will this help save money, but it will also reduce the harmful waste that would normally be a problem with these store-bought products.
10. Learn to Be More Environmentally Aware.
Take some time to watch the amazing documentaries available on Netflix or YouTube to be more educated on the current ecological crises that we face today. Some examples of Netflix informative documentaries include Our Planet, Minimalism, and A Plastic Ocean.
Cited: https://www.vice.com/en_us/article/v749eb/sustainable-living-coronavirus-homequarantine.
Further Reading (from porch.com): Turn Over a New Leaf with an Organized, Decluttered Home