Burns Night
Tuesday, 26 January 2021
Share this article:
By Emma Chittleburgh
Burns Night has become synonymous all around the world with haggis, poetry, and ceilidh dancing. On 25th January, the birthday of Scotland's national poet Robert Burns, Scots, and many others emerge from winter hibernation to toast the poet.
Burns Supper always commences in a dramatic fashion with a poetry address dedicated to the haggis by an individual clad in traditional tartan. The haggis of course makes a dramatic entrance of its own, being piped into the room to the tune of the bagpipes, Scotland's national instrument.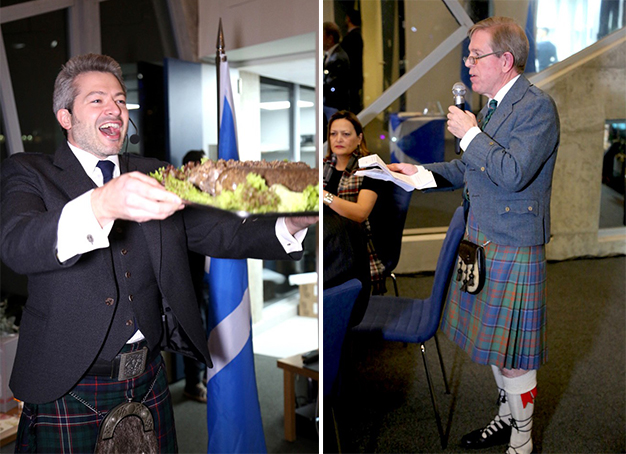 Despite most of the world being under varying degrees of lockdown, some contend that this year may have been one of the biggest Burns celebrations yet. With campaigns such as #VirtualBurnsNight, the Centre for Robert Burns Studies sent out invitations to 2,000 addresses in more than 140 countries to celebrate the poet.
Lebanon's Caledonian Society, established in the 1960s, has long been a community of Scots and non-Scots in Lebanon who share a love for Scotland, its people, culture and produce. BHS Principal, Mr. Gray, carries the honourable title of Lebanon's Caledonian Society Chieftain. The Kracun family, BHS parents, arrange the celebration each year which has taken place in the Phoenicia Hotel in the past and is now currently hosted at their hotel, Bossa Nova Beirut.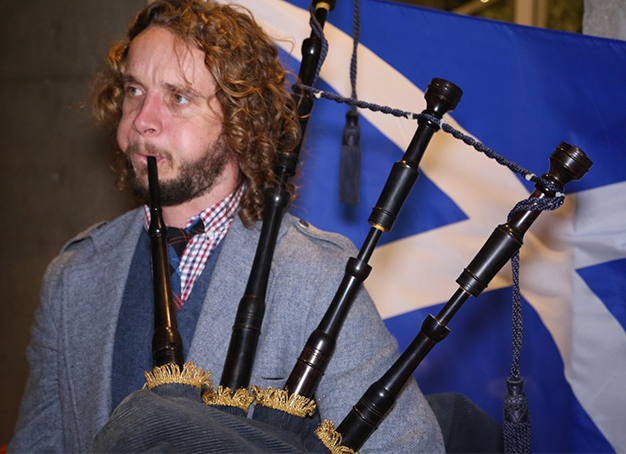 Though Burns Night was not able to take place this year, Robert Burns' poetry remains especially relevant in these times. Auld Lang Syne, perhaps one of Burns' most famous poems, with its message of togetherness and friendship, serves as a reminder of the importance of community during these times of separation.