Call for Peace Initiatives
Monday, 27 April 2020
Share this article:
By Ms. Aline Alam
Dr. Maria Montessori once said "Avoiding war is the work of politics, establishing peace is the work of education".

I believe there is no such thing as a neutral education system. Education must mold personalities and develop global citizens and peacemakers who are aware of not just the dangers of a potential World War III but also about the harsh consequences of daily violence, conflicts, global pandemics, nuclear proliferation, bullying, xenophobia, ethnocentrism…
In 2013 the United Nations held its annual International Day of Peace and established peace education as its theme for that year. Nowadays, we still see humanitarian work aiming for peace as the world becomes even more dangerous and divided.
In fact, Brummana High School continues to nurture the Quaker values since 1873, values that promote simplicity, peaceful resolution, tolerance, equality, justice, respect and sustainability. Students are taught to be self-reliant, cooperative and to value friendship. Above all, the school builds in students the ideals of service in accordance with the school motto: "I Serve".
Consequently, amidst the Covid-19 crisis, this is the best time to reflect about peace.
Do we model kindness and empathy to solve conflicts?
Do we use models of restorative justice?
Do we realise the importance of human rights?
Do we create a democratic space where people can voice their opinions?
Do we facilitate debate, creativity and critical thinking?
Do we give a voice to those excluded from 'regular' society? 
Do we encourage collaboration and teamwork and reduce the emphasis on competition and self-interest?
Do we discuss controversial ethical and current issues?
Do we integrate service learning to help the community?
Do we imagine ways of solving problems?
It is time to raise awareness and sensibility to proceed towards a vision of peace by making space for creative ideas. Students across all grade levels at BHS are encouraged to apply any of the ideas below without being restricted to them.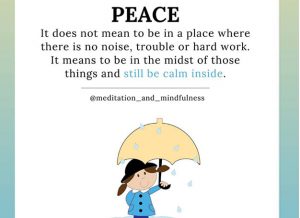 1. Write an essay about how you see a peaceful future.
2. Write an essay about your favorite peace activist.
3. Write an essay about values and ethics related to peace.
4. Write an essay about why teachers should educate for peace.
5. Write an essay about how the role of women empower generations in creating a peaceful future?
6. Create reliable Did you know Questions and Answers e.g. What is the only country to have extensively used biological weapons in war time? (Answer: Japan)
7. Write a poem related to peace.
8. Write and play/sing a song about peace on your favourite instrument.
9. Fold paper cranes (symbol of peace) or any origami related to peace.
10. Create a crossword puzzle themed peace.
11. Make a DIY poster entitled "peace looks like…''
12. Paint rocks with the peace symbol.
13. Make a yarn dream catcher in the form of a peace symbol.
14. Draw mandalas with peace signs.
15. Make your own peace shirt.
16. Make a poster showing how ecological wellbeing contributes to a peaceful world.
Other ideas are in this document inspired from its source.