Edinburgh House bake off
Monday, 23 November 2020
Share this article:
The first week of lockdown in Edinburgh House inevitably led to the creation of a very large Victoria sponge cake! All experitise was called upon as a collection of amateur bakers and very amateur boarding assistants.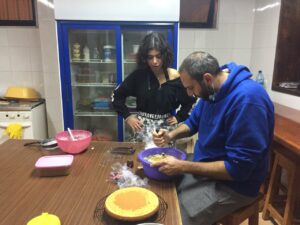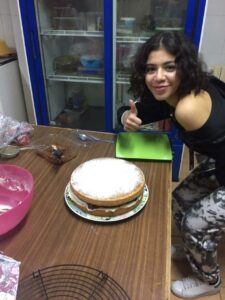 Thankfully, the bake was supervised by baking extraordinaire Lamiss, who was on hand to avert any disasters.  Also on hand, Lamiss' Cordon Bleu-trained daughter who peered into the kitchen every so often to monitor progress. She remarked that the cake had a good texture and crumb (exterior of the cake) which I think fairly qualifies us as professional bakers!
Despite needing to make two cakes (totaling 8 eggs) because the first did not adequately rise, we were all very pleased with the result.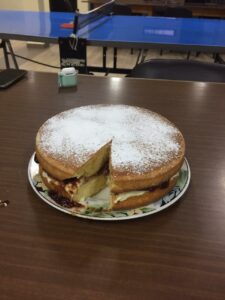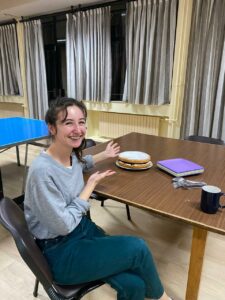 From taste-testing a range of jams to decide which should be used in the filling, to dusting the final touches of icing sugar on top of the cake, it was a wonderful team effort! The team of course rallied to give the cake a proper taste test…finishing the cake in one sitting!
What is better than cake? Two cakes! Just as the first cake had been polished off, Lamiss came in with a lovely apple and cinnamon cake which needed to be put through an as vigorous tasting session as the first.