Fruity Friday
Thursday, 4 February 2021
Share this article:
"An apple a day keeps the doctor away" has for many years been the legendary golden rule to ensure good health and happiness.
At Brummana High School, the Infant Section teachers have initiated the idea of "Fruity Friday" as a nutrition educational activity that encourages the students to apply the nutrition knowledge that they have learned in the classroom, within the school environment, at home and in the community. This activity also provides an excellent venue to introduce new tastes to the students while also teaching nutritional values by offering a fun and tasty way for students to learn and enjoy eating fruits. 
It's the winter season and it's time to catch some C's!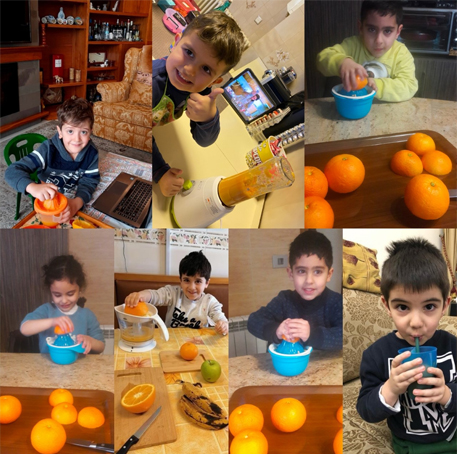 Because it is "Fruity Friday" and since it is winter, the Infant Section teachers spoke about the seasonal fruits and highlighted fruits that contain "Vitamin C". 
Quick general info: "Vitamin C" is a vital nutrient for health. It helps form and maintain bones, skin and blood vessels. As an antioxidant, it boosts the immune system and enhances wound healing.
Following the above, check out the below information, including a video in the social media links of the Infant Section teachers and students making a "Vitamin C" smoothie using oranges, carrots and apples during the online sessions.
*Smoothie recipe in the picture below.