Get Yourself Some Summer Reading from ASSABIL – A trip to the Public Library!
Thursday, 24 June 2021
Share this article:
Four book loving girls went down to Beirut to join the free ASSABIL public library. (https://assabil.com/) These girls love reading, and after months of online lessons and online books they were craving real paper books. Here is their review of the trip. 
Which Library did you visit? Where?  
We visited the ASSABIL Municipality Public Library in Monnot, Beirut. It was about a 25-minute drive from Broummana. It was pretty easy to find. There was a blue sign above the Library door. It's right beside St Joseph University and the Monot Theatre. Inside there is a main room with the adult books, a long table and some comfy soft armchairs. Off to the side is a smaller room full of fun books that younger kids would like. Poppy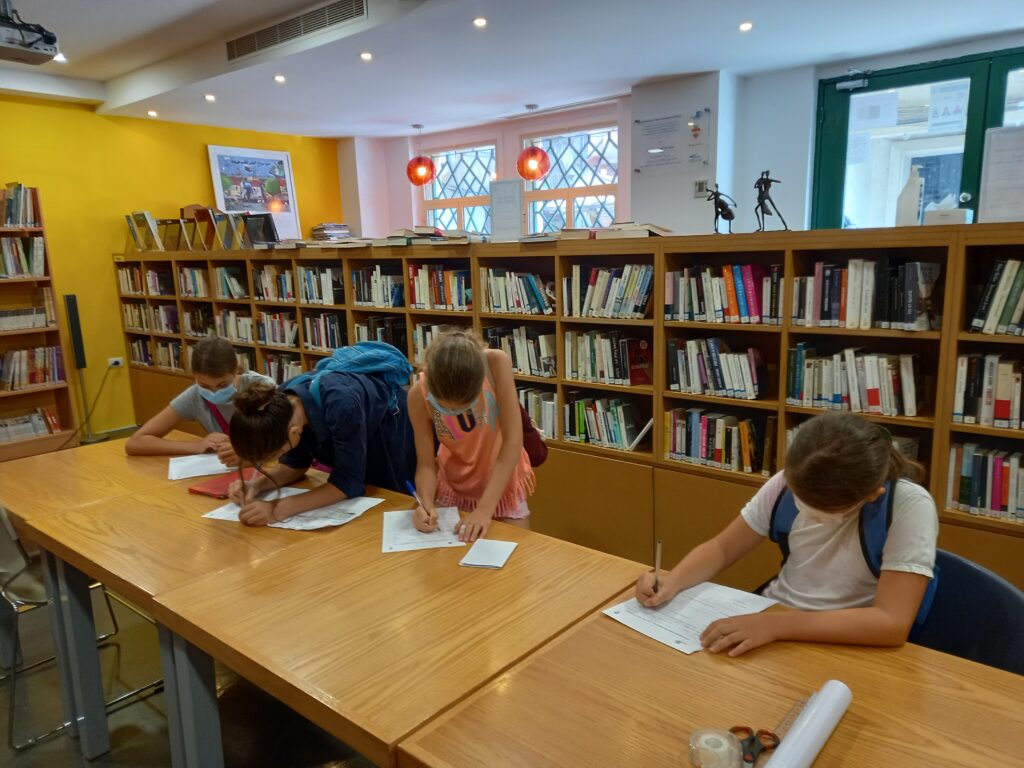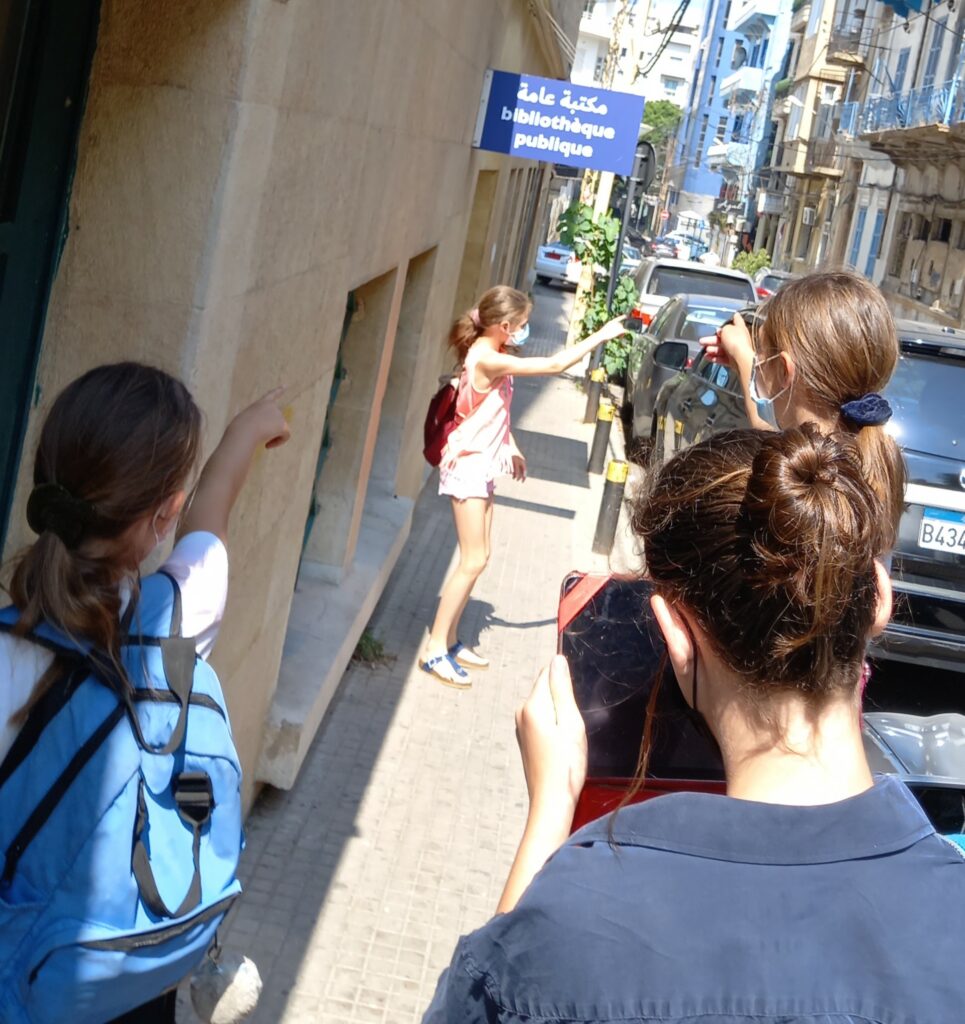 How did you get your Library card? 
It's so easy to join the library! You just have to bring your I.D. or passport show it to the librarian and fill a form asking for your number and address, so the library can call you if your books overdue. You can borrow 7 books per month, but if you need more time you can go to their website and renew your books online. The librarian filled me in on this information, she is very kind and willing to help you if you need it. Elissa  
 So, what is the Library like? 
Inside it had a lot of Arabic and French adult books. although there was a separate little place for kids and there were English kid's books along with Arabic and French. There were nice picture books and some chapter books for us older kids. Molly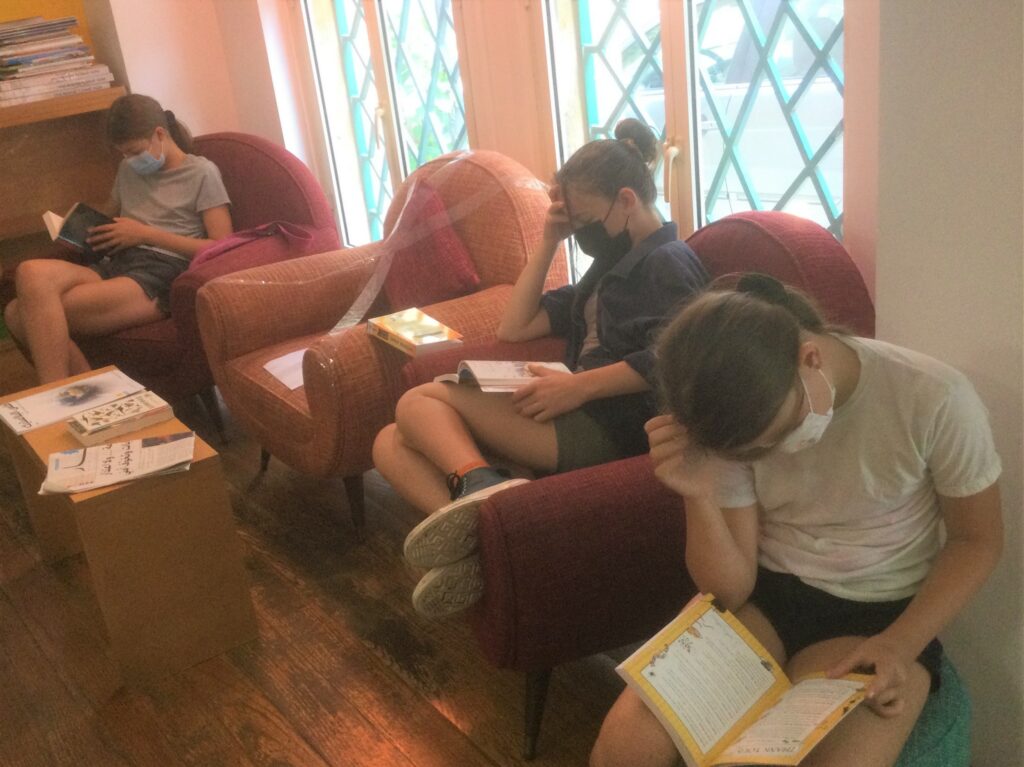 Me and Elissa got our books and flopped down on the soft armchairs to read!  
Poppy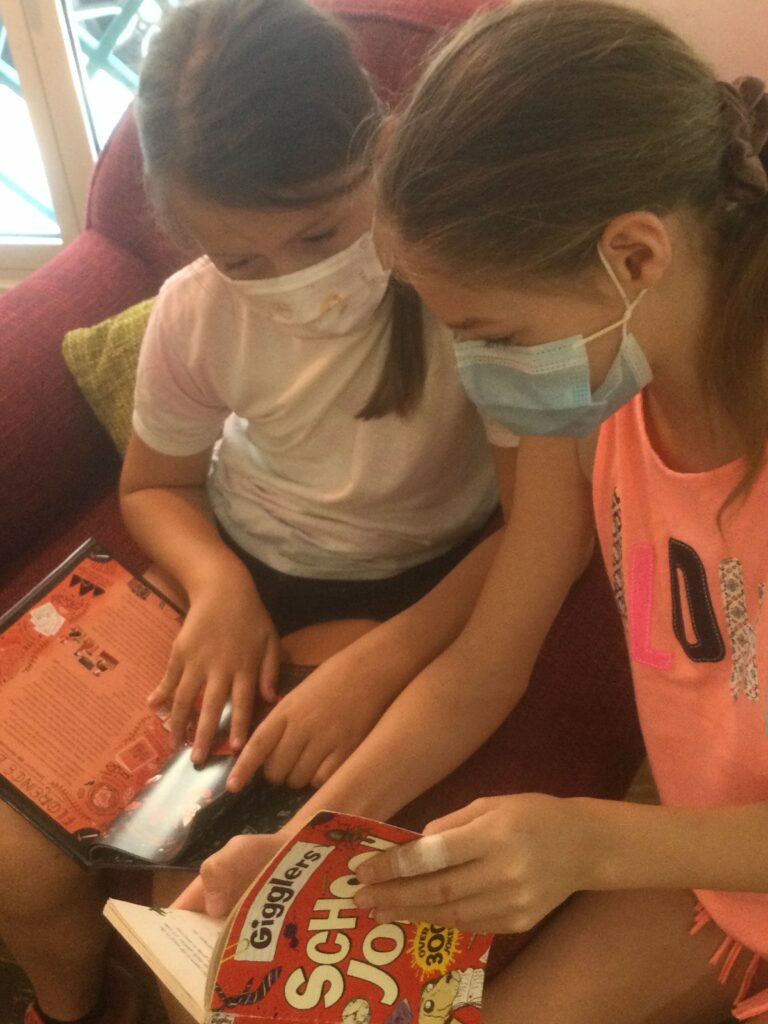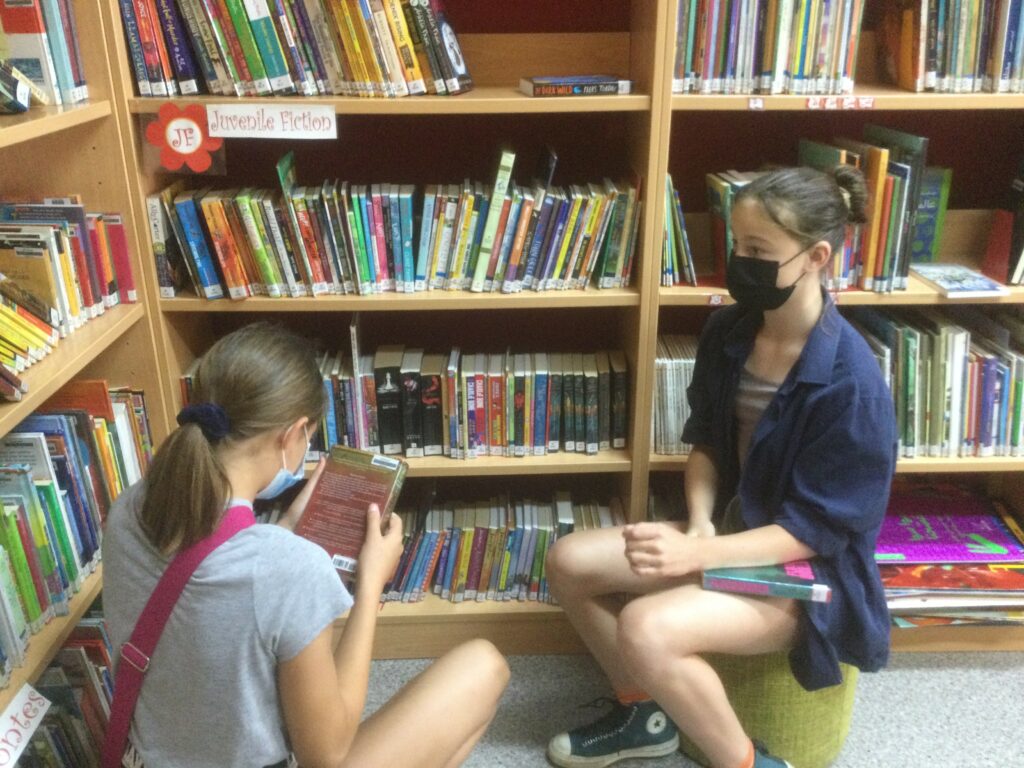 Was it easy to find something you like to read? 
It was pretty easy to find books that I like. I immediately found some nice ones. I chose The World's Worst Children by David Walliams and a history book about famous women scientists, when I choose non-fiction, I like to choose biographies, I'm curious about other people's lives. Molly 
 Yeah, I chose 2 books, The Life of Pi, from the adult section, Elissa said she saw the film and it was good, and I also took Phoenix Rising, from the children's section. Poppy 
 I have chosen three books to read, Mad about Dinosaurs by Claire Hawcock, The Naughtiest Unicorn by Pip Bird and last but not least, The Land of Roar by Jenny McLachlan. Sophia 
 I got Flood World by Tom Huddleston, it looks pretty cool. I'll read the Land of Roar too, but my sister took it! Elissa 
 Did you enjoy the trip? 
The visit was amazing, fun, fascinating, and delightful! Although, I think to make the library better they should make it look open better! On our way there we thought it was closed because it looked dark inside one room! – fortunately it was actually open – the library is small but beautiful and just perfect! Sophia 
 It was a pretty nice trip after staying at home for so long! After reading for a while, we checked out the books, had a snack, and walked around the neighbourhood. It's an interesting area with beautiful old buildings and some cafes. There is a Prehistory Museum inside St Joseph's University, very close to the Library. We were disappointed that it is undergoing renovation at the moment, but excited to look around it when they are finished! Poppy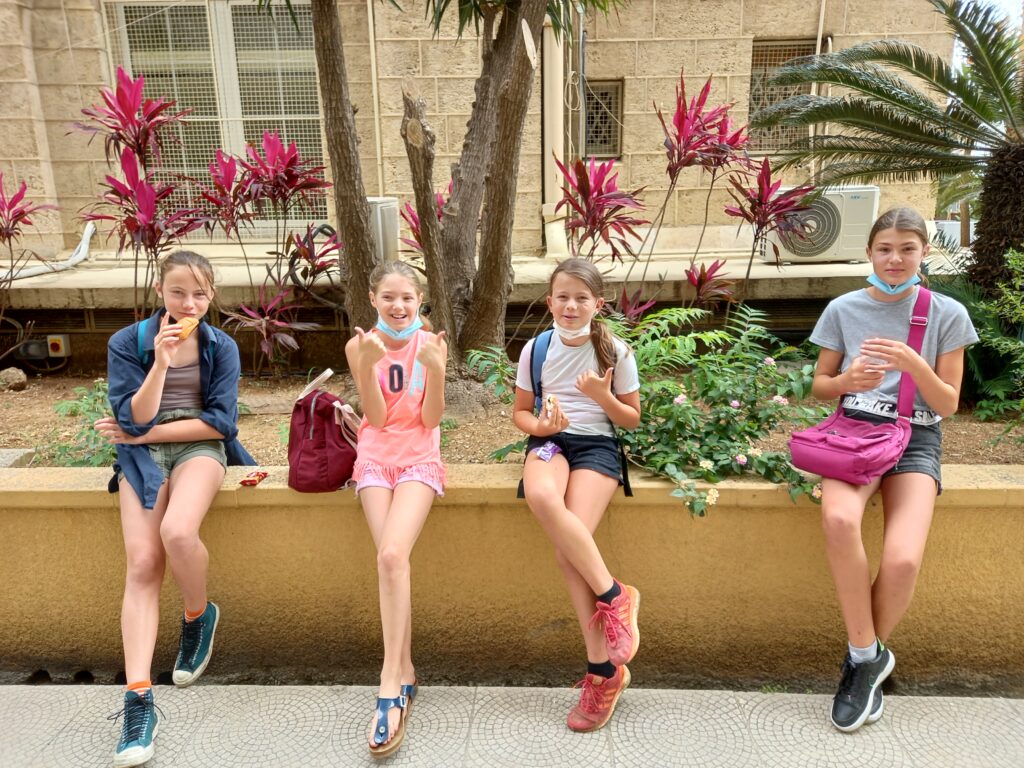 Would you recommend the library? 
I recommend for both children and adults to go visit this library because there are many books for all ages and cultures. Books have stories, adventures, mysteries, suspense, glam, languages, fantasy and history. However, best of all is that they are free to borrow! So, if you want books- come on down to ASSABIL Municipality Public Libraries and get free books (which you have to return of course)! An amazing adventure begins! Books have infinite info! Sophia 
 ASSABIL currently has two Libraries open, Bachoura and Monnot. (Geitawi is currently closed). Once you join ASSABIL you can borrow and return books from any of their libraries.  
 ASSABIL also currently provides free access to the British Council Digital Library – an amazing collection of books, films and magazines.  To register for free go here: https://www.britishcouncil.org.lb/en/english/learn-online/digital-library?fbclid=IwAR25tFSJSCDtsvfK7PxrjpeAkVF24b-QfxE_QRqyb1W40k0_PBXkrvHR1OQ