Grade 8IP Parent/Student Orientation Meeting
Wednesday, 27 January 2021
Share this article:
This very worthwhile orientation session kicked-off with Principal David Gray explaining the significance of this next stage in students' learning journey, moving from Grade 8 (International Programme) to Grade 9 (IGCSEs). He talked about the Cambridge philosophy of education. The Cambridge programme has now been integrated into the school academic programme from KG3 upwards. By the next academic year, the school's full AS/A Level programme will be in full swing too. Mr Gray suggested students think hard about the subjects they would really like to choose for their next two years of studies. They should take their time with these choices. The IGCSE programme stands for the International General Certificate of Secondary Education and is administered successfully in the UK and in the majority of countries right around the world.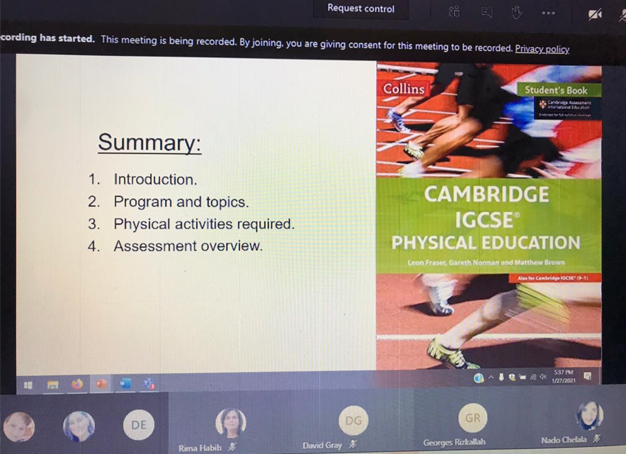 Then BHS Vice Principal Academic Georges Rizkallah addressed the students and guided them through the course selection procedure. He highlighted the compulsory courses along with optional choices in blocks for students to choose from. The five blocks have been designed to ensure the holistic education provided at BHS is continued within the IGCSE programme.
Following our VPA, it was the turn of certain Heads of Department to explain their subjects and what students can expect if they chose that IGCSE subject. The subjects shared in this orientation session were Design and Technology, Physical Education, Business & Economics and Sociology. After the HOD presentations, a question and answer session was held.