Jocelyn Campbell – In Memoriam
Wednesday, 27 July 2022
Share this article: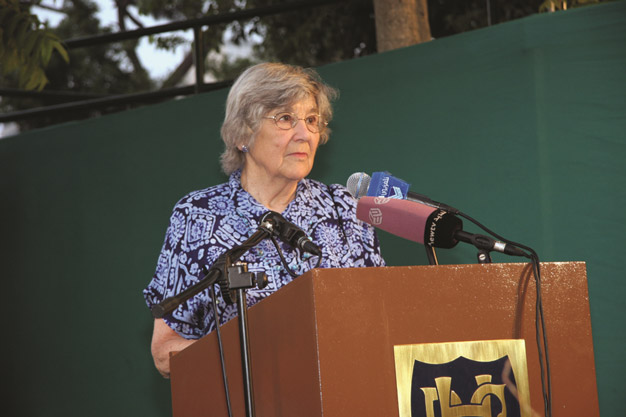 It is with deep sadness that we inform you of the passing away of our beloved Jocelyn Campbell. Mrs. Campbell passed away in her sleep over the night of Saturday and Sunday, 23 to 24 July.
Mrs. Campbell was the wife of the late Duncan Campbell, a former Principal, who also took on the responsibility of Chair of QuIET between 1997 and 2006, returning as a Trustee until 2015. Whilst serving on campus with her husband from 1958 to 1962, she participated in many educational activities including running her popular Crafts Class, pictured below. Jocelyn also published the book 'A Fountain of Gardens', Paintings of Lebanese Wild Flowers, with proceeds of sales going to the school's Bursary Fund. A second picture below features the graduating class of 1961 with her husband in front of the Friends Meeting House.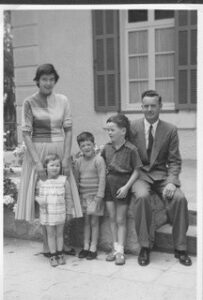 Since being on campus with her husband, her involvement with the school really never stopped, including being a member of the Quaker Europe and Middle East committee and several other committees that took care of BHS from the 1960's till early 1980's. She will be remembered most for her strong communication skills and love to be around people. Indeed, most recently, she had even been teaching Syrian refugees in England.
Mrs. Campbell's death has been widely reported in Quaker circles and Principal Gray has written to both her son and her daughter. The school has also received donations in the UK in her memory from generous friends.