Quaker Youth Leadership Conference
Thursday, 18 February 2021
Share this article:
Here are some reflections our students had after participating in the Quaker Youth Leadership Conference:
Christina R.: It was honestly amazing; I was able to interact with people from different cultures and backgrounds. It was very helpful during lockdown as it boosted my ego in a sense and boosted my morale. It was extremely fun, gave me a platform to work on my communication skills, and was an overall great experience. The student workshops were creative and allowed me to realize things I would like to do in the future. Also, I made friends with a girl and we are still in touch through social media.
Gio A.: I'm extremely grateful to have been chosen for this unforgettable experience. I learned a lot from the panel specifically where the guests were specialized in certain fields and I reflected on how I could apply this to my own Lebanese community and even told my parents about it! We even hung around and exchanged Instagram accounts with the students and made friends.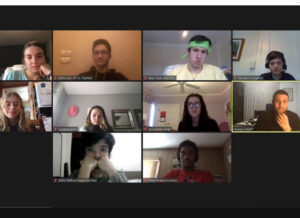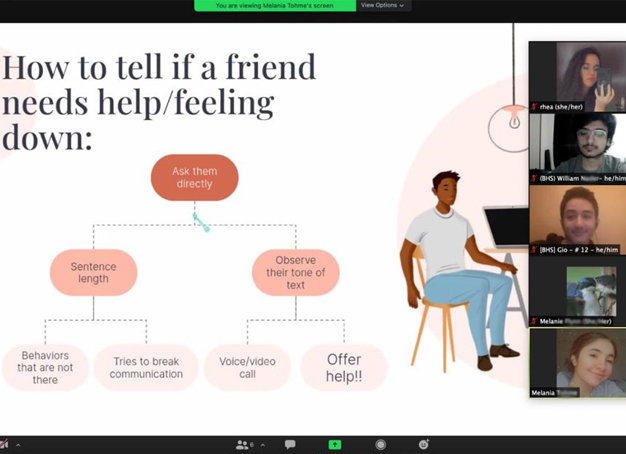 Kareen F.: It was amazing to say the least, it was beautiful to see 100+ students share shear acceptance with one another, since usually large groups like that tend to lead to disputes. We were able to talk and share ideas and quaker values from people with different backgrounds. This was emphasized through the silent movement where we reflected on turning our cameras on and off as a response to what we identify with which shattered our stereotypes that were made the first day and allowed us to focus on who someone was rather than what someone was.
Rhea R.: This conference gave me the opportunity to interact with people from different countries and within the first 5 min were able to have a discussion about cows. Personally, I learned a lot from a specific guest named Ernest Owens who discussed global issues. It was not always serious as we played games and had activities. Being able to see people left me feeling confident and refreshed, especially since we were so accepted and were able to be who we are without judgement. I was able to make many friends through this experience!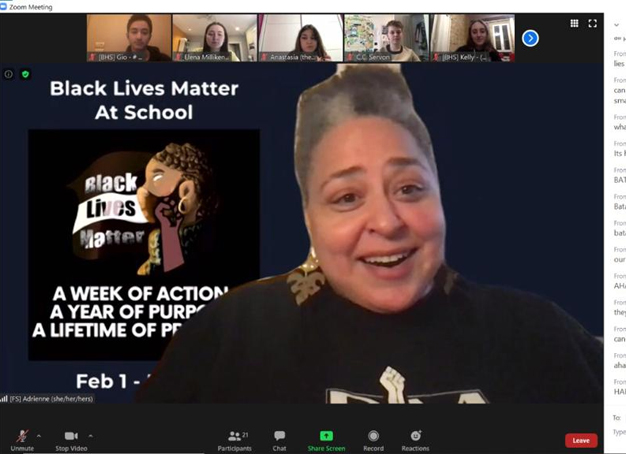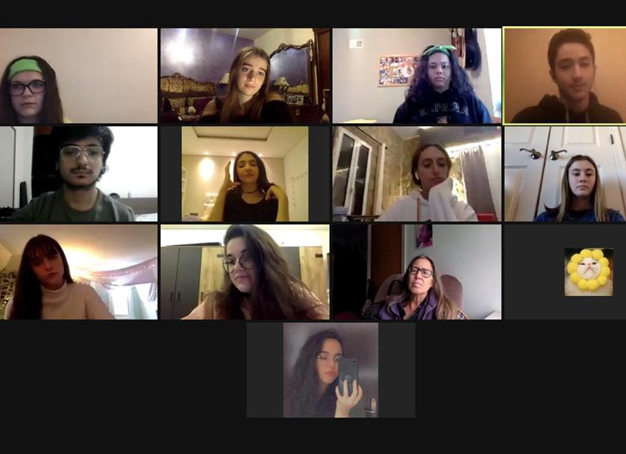 William N.: Thank you for this amazing experience, I stayed for optional activities such as the talent show at 2 am and was able to converse about anything with anyone of the participants. I even talked about my MMA hobby and boxing with the family group and was able to make many friends through that.
Melania T.: Thank you so much for the experience. Firstly, I did not know what to expect yet I quickly found out that there was no need to be nervous as we started making bonds within the first 5 min. As you guys know, I even cried the last day during the meeting for worship because in times of such civil unrest we were able to gather online and make experiences, bonds, and values as a big family. The workshop I gave was amazing, as it was my first time, I felt so supported by the attendees and they answered my questions and even did the survey I included at the end. I was proud to be able to get my message across and overall, it was a magical experience which leaves me confident in my abilities to give more workshops over time.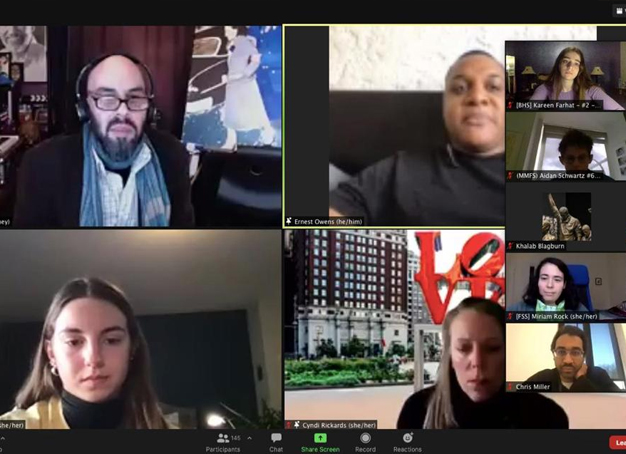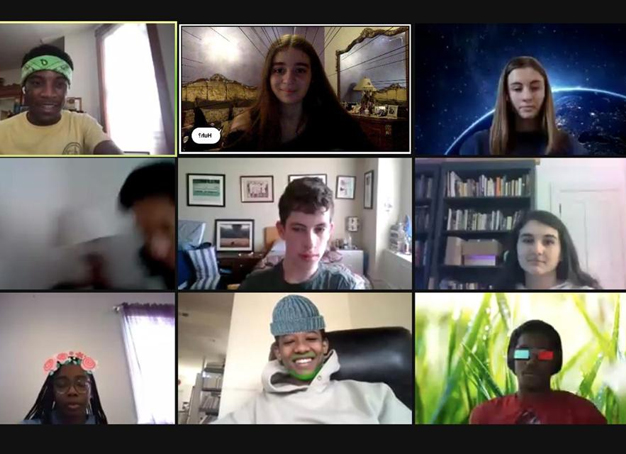 Kelly K.: As a hybrid student-teacher I learned so much about quaker practices I had known almost nothing about despite being in a quaker school for 15 years. It was an enlightening experience overall and I was glad to learn the way meetings for worship are held and in awe of the high level of student-teacher interaction. The funny thing is I felt just as appreciated with the adults as I was with the students, and was given the opportunity to join workshops where I was able to talk about issues like racism and labeling. I'm thankful for the experience and am honored to have been a chairperson to the amazing BHS students that stayed up till the early hours of the morning to participate.
---
30 January 2021
The school is delighted to be participating in the Quaker Youth Leadership Conference (online) this year between 4 and 6 February: https://www.friendscouncil.org/programs/quaker-youth-leadership. Hosted in Philadelphia, at the Friends Select School, many American Quaker schools will be participating in the conference, along with other Quaker schools around the globe. The Ramallah Friends School, the other Quaker school in the region, shall be participating also. Six BHS students have been selected from Prefects in grades 10 & 11. The selection process was taken seriously and conducted by the school's Head Prefect and Deputy Head Prefects, with Head of Secondary Mr Chadi Nakhle supporting. The selected students are: 
Melania T. 10 IP 
Kareen F. IB1 
Rhea R. IB1 
Gio A. IB1 
William N. Sec 2 S 
Christina R. Sec 2 S
With Head Prefect Kelly K. as their Chaperon. 
Fortunately, the conference have kindly offered participation to BHS free-of-charge this year, which also includes conference t-shirts which they will send to Lebanon. Two out of the six BHS students are also planning on delivering a workshop at this year's conference. Head Prefect Kelly K. will be chaperoning all BHS participants over the 3-day conference.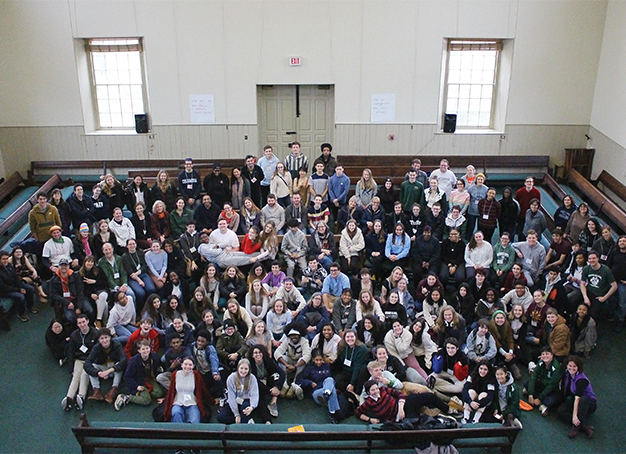 An important and worthwhile side note to the conference, is that Mr Nakhle has been able to develop a positive working relationship with the Head of Upper School at the Friends Select School in Philadelphia. The two have shared experiences and are communicating on developing a long-term partnership that can allow for teacher and student exchanges in future as well as shared workshops for example. Indeed, it has even been suggested that BHS could host the conference at some point in the coming years, when of course we hope the situation in the country will have improved.