Shortlist for Chinese Embassy's Art Competition
Friday, 21 May 2021
Share this article:
Congratulations and mabrouk to students Mea A.H. and Christia M., Grade 5 and Grade 1 respectively, on making the shortlist for the popular art competition from the Chinese Embassy! The competition is part of the celebrations for the 50th anniversary of China's embassy in Beirut.  
Mea's artwork is titled The Friendship Between China and Lebanon.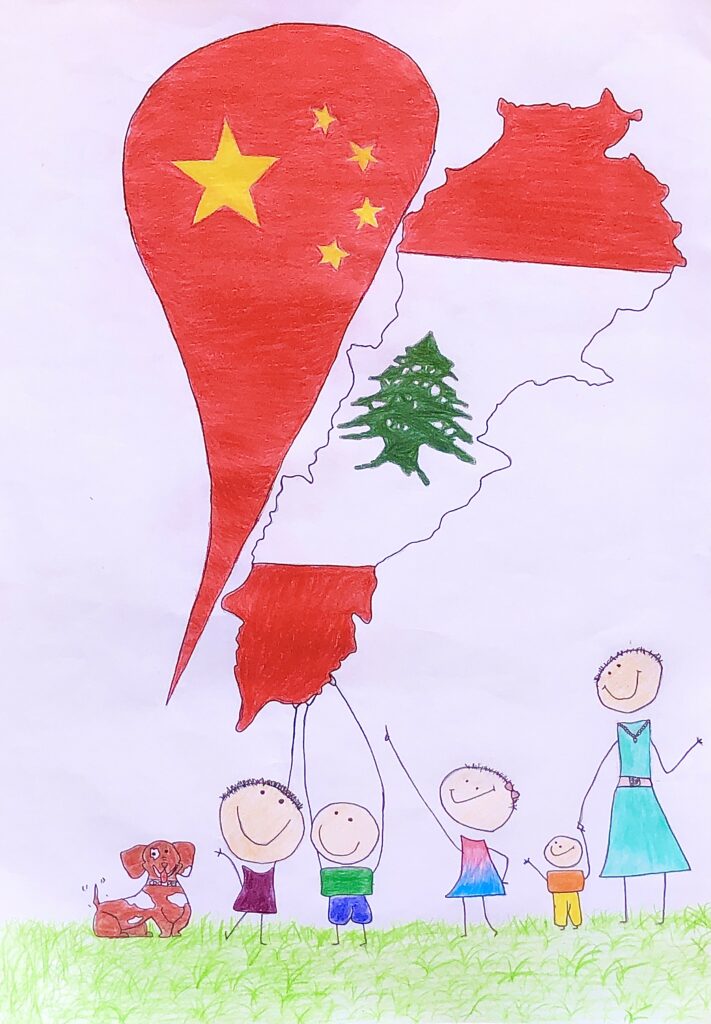 Mea's description of the artwork:
"The relationship between two countries is based on the friendship between their people." (Unknown author)
My drawing represents the strong relationship between China and Lebanon and this shows clearly in the united two flags that the kids are holding. Despite the differences between the two cultures, the Chinese and the Lebanese have always respected and embraced each other's lifestyle, customs and traditions. I hope you like my drawing!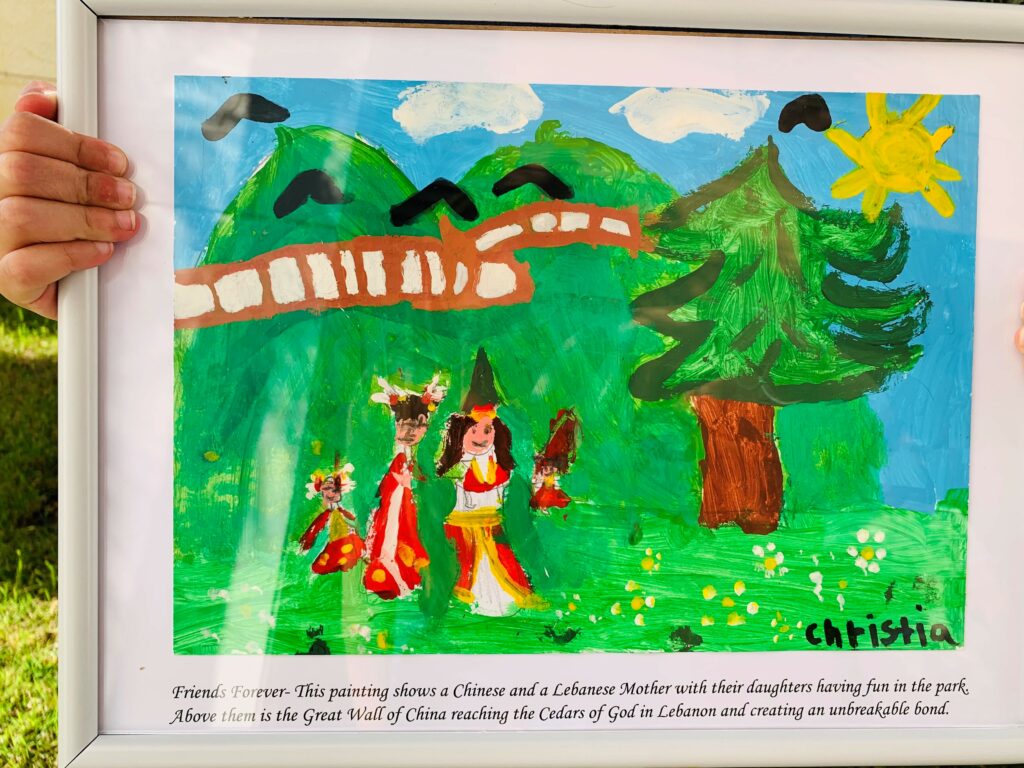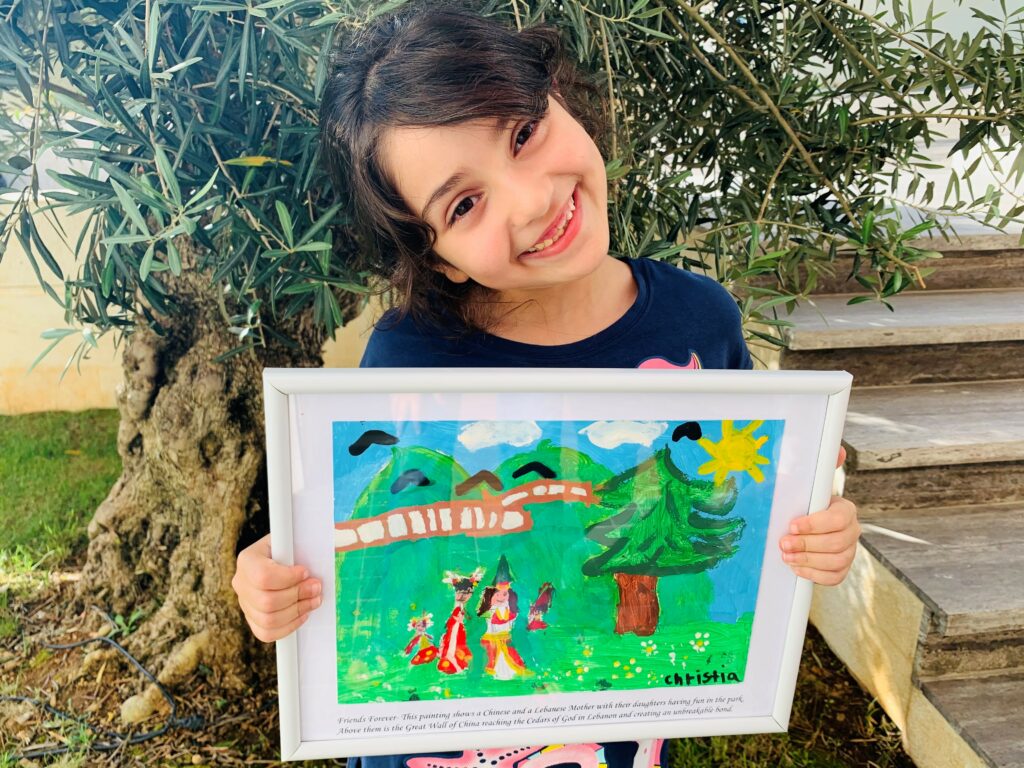 Christia called her painting Friends Forever- it shows a Chinese and a Lebanese mother playing with their daughters in the park. Above them is the Great Wall of China reaching the Cedars of God in Lebanon and creating an unbreakable bond.