Thank You For Your Fantastic Continued Support
Thursday, 7 July 2022
Share this article:
Brummana High School, on behalf in particular of families in our community who have been sadly very affected by the devastating economic crisis in Lebanon (ranked in top 10 worst since 1850 by the World Bank), would like to sincerely thank the Leighton Park school community and especially the student AMICUS group members for their fantastic continued support.
Thanks to a Mufti day AMICUS organised, where students can donate some money to wear their own clothes on this special day rather than school uniform, Leighton Park is able to cover a full student bursary at BHS. This is the second time this academic year AMICUS have raised enough funds to support a full bursary and BHS is ever so grateful to those students and the whole LP community there in England. We also hope all the students had a great Mufti day there!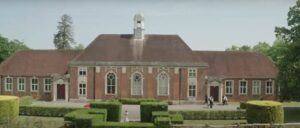 It is thanks to close supporters like Leighton Park that the BHS community can feel optimistic despite the extremely challenging economic crisis, exacerbated by social and political upheaval, the Covid pandemic, and not forgetting the tragic Beirut Port explosion of 2020. 
The school is also very happy to continue close ties with Leighton Park, an excellent Quaker school in Reading, west of London, as the twinning process between our two schools will continue during the next academic year.