US Trip – Thursday, 20 October
Monday, 24 October 2022
Share this article:
By David Gray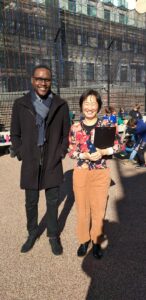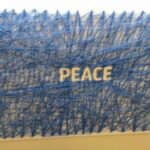 In the morning I visited the Friends school in Brooklyn, a remarkable establishment set on two campuses, the first housing the KG's and the Primary Section as well as the Intermediate and the second in a separate building housing the Secondary Section.  I took a number of photographs of the school because I admired the way they had used limited space in an apparently spacious way. The classrooms were airy and large, resources were good, but the facility itself looked unpromising since these are two high rise buildings not designed for the purpose for which they ended up namely Schools.  Brooklyn Friends school has been around a long time however and I was interested to note colourful classrooms, the presence of Quaker values not only in a teaching and learning but also visually in posters and handmade crafts on the walls.  While not having the resources and facilities of other schools I had seen, it was made up for by the creative way in which space was used, especially for example by the space provided for the Secondary Section to relax and to study in addition to the excellent libraries which they had.  I have taken many photographs which I shall share with you when I return.  The school is also as multiracial as you could possibly imagine and a good advertisement for diversity in what is a very diverse city.  I was shown around by the Head of Global Affairs and social impact in the school which delivers the International Baccalaureate programme. It is a school which I hope we might choose to develop relations with in the heart of downtown New York.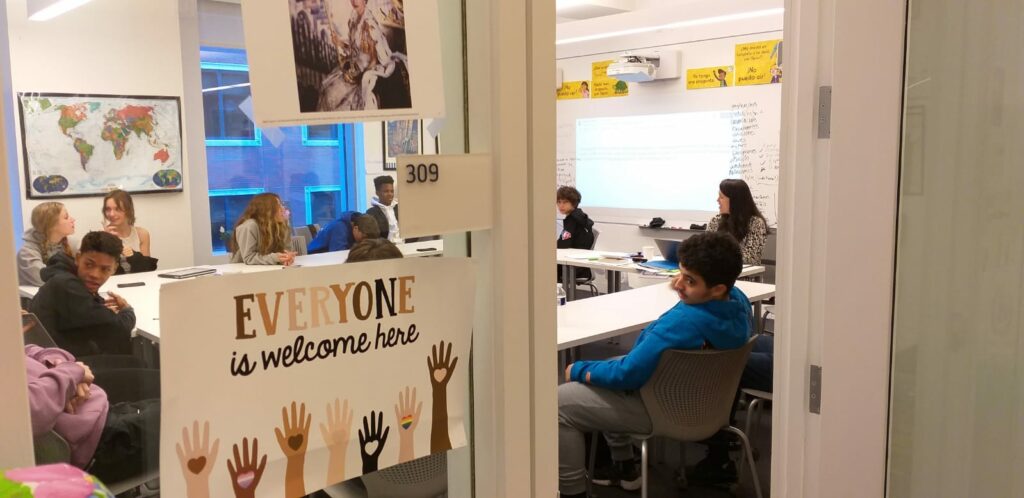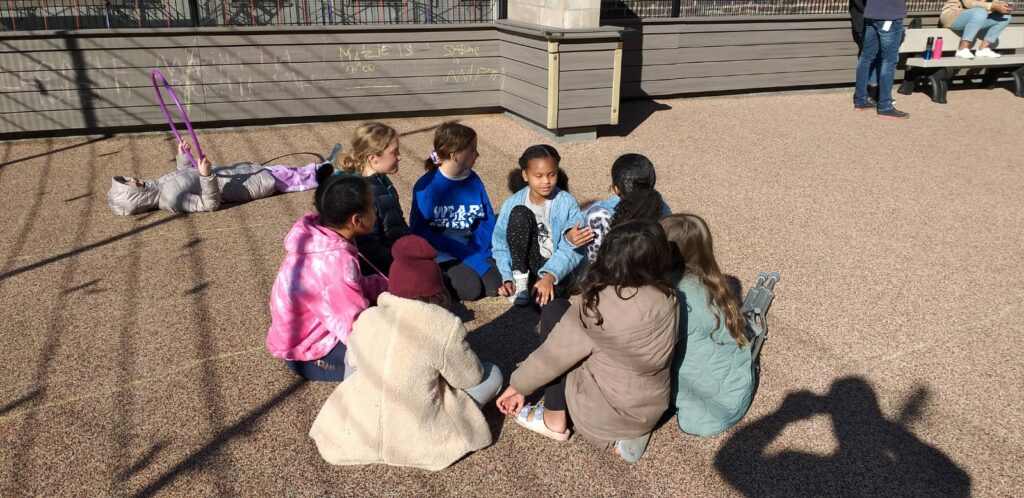 In the evening, following a quiet afternoon in which I caught up with administration, I went out to dinner with Katherine Alford who is the clerk of the Schemerhorn Quaker Meeting which I had attended the previous evening, and her guests. We had an excellent evening company and I forged connections with the Meeting which I hope will be lasting and result in support for the school.
I got to bed early, since the next day, I need to leave at the crack of dawn to catch a flight to Cleveland.