A Message from the Librarian
We are here to help you access and use quality information and resources and provide you with a safe haven to think, create and grow. We support you to enhance your study and research skills and explain to you how to use the latest technologies to enhance your learning experience.
When in doubt ask your librarian!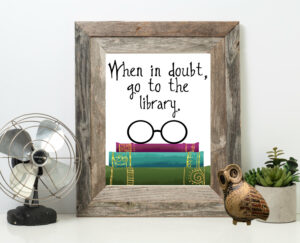 ---
Thomas Little Memorial Library – Brief Orientation: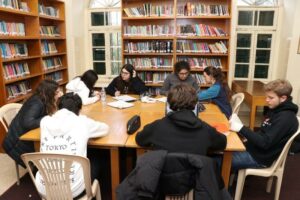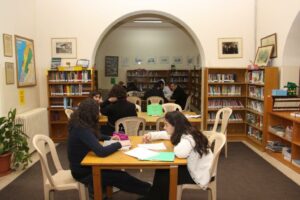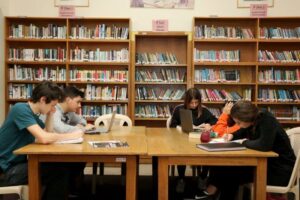 The Upper School Library is located in the Upper School Campus, in the L building, on the ground floor. It's a welcoming space that serves as a study, reading and research areas. It's staffed by a full-time Media Specialist Librarian. The collection includes around 12,000 books, an extensive collection of periodicals, multimedia and more… The library also provides access to digital databases and electronic resources.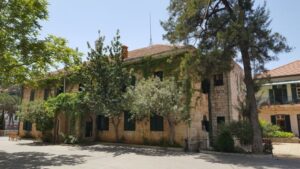 The library resources are classified according to Dewey Decimal System.
There are four areas in the library: two reading areas, the research centre, Librarian's office, and the Archives and special collection's room.
The research room is equipped with 4 computers connected to Internet, photocopier, printer and Wi-Fi service that is provided to students with user ID.
---
Opening Hours:
– From Monday to Friday: from 7:30 A.M. to 3:30 P.M.
– Wednesday: from 7: 30 A.M. to 2: 30 P.M.
– Saturday, Sunday and Public Holidays: Library closed.
---
Library Calendar:
Coming Soon…
---
Search the Library Catalog: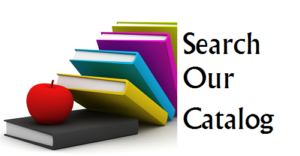 for books, multimedia, periodicals and more!
(Page under Construction)
---
New Arrivals:
coming soon
---
Digital Database and Tools:
Sooper Books:
Bedtime stories — a selection of the world's best 5-10 minute bedtime stories and audiobooks
Fairy tales — a selection of classic fairy tales retold in a modern and fun way
Sooper Series — a selection of original stories in episode format. Each episode is a separate 10-15 minute story
Rhymes & Poems — a selection of 3-5 minute funny rhymes
Aesop's fables — a selection of 3-5 minute moral tales, retold in a fun and modern way"
---
International Baccalaureate Diploma Programme (IBDP):

coming soon…
---
Student Guide
Off-Campus Access:
Databases provided through the Upper School library's page are licensed for use only by current BHS students, faculty and staff.
Logging in:
Use your username and password to log in, this information is encrypted so do not share it with others and do not expose it on public networks.
Feedback is Welcome:
Please email carmen.hajj@bhs.edu.lb to submit any question, complaint, book review, suggest books, or to schedule an appointment.
Print / Copy / No Scanner:
A black and white printer and photocopier is available in the library.
A photocopy card is needed to be able to use it.
Photocopy cards are available in the Bookshop.
Printing out materials is only possible through the library computers.
Reader of the year:
2023: – Zubin Choi – Grade 9 IP : Perseverant Reader Award
          – Jasmin Kerbage – Grade 8 LP: Voracious Reader Award
          – Brooke Al Alam – Sec. 1LP: Intellectual Reader Award
          – Geordi Razzouk – Grade 11 IP: Enthusiastic Reader Award
2022: – Rubecca Myriam Towler – Grade 8 IP
          – Sami Abou Diwan – Grade 8 LP
          – Rebecca Hashem – Grade 10 LP
          – Walid El Masri – Grade 10 LP
2021: – Catherine Abi Karam – Grade 9 LP
---
Faculty Guide
Library Booking:
Please send an email to the following address : carmen.hajj@bhs.edu.lb, one day in prior to book the library for a class visit.
 Feedback is Welcome:
Please email carmen.hajj@bhs.edu.lb to submit any question or complaint, write a book review, suggest books, or to schedule an appointment.
---
Parents' Guidelines
Donations:
Generally, all donations should have been published within the last ten years, be in good condition, and be appropriate for the age range of the upper school students. Textbooks and books that are marked, outdated, damaged or dirty should be discarded.
Memberships:
Contact Ms. Carmen for more information.
---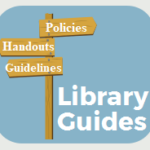 Policies and Handouts
Circulation Policy:
– 2 books can be checked at a time
– Loan period is 15 days; books can be renewed for 2 additional weeks.
– No sooner renewal prior to the due date.
– Books should be returned to the librarian on time to avoid paying dues.
– Books that are lost are to be replaced or price is to be paid.
For more information regarding the below documents, please contact Ms. Carmen.
> Library Rules and Regulations
> Collection Development Policy and Weeding Policy